Discovered in the 20th Century, the endocannabinoid system is a biological system composed of endocannabinoids that are neurotransmitters that bind to cannabinoid receptors in the mammalian brain and body. CBD is one of the primary cannabinoids found in hemp.
Endocannabinoids (and plant-based cannabinoids) link with protein molecule receptors on the surface of cells. CBD has also been shown to strengthen and improve the efficiency of mitochondria, the "powerhouses" of your cells that are responsible for ensuring that your cells work the way they should. Research on the ECS has shown that as part of regulating homeostasis, and is responsible for repairing damaged cells. Research has also shown that cannabinoids are able to target damaged cells while sparing normal cells, meaning that the Endocannabinoid system may act as a biological defense system.
When a person ingests Hemp CBD Oil or other cannabinoids, these cannabinoid receptors are activated (CBD appears to have a greater affinity for CB2 receptors than CB1 receptors). Research indicates that when you supplement your ECS with non-toxic, non-habit-forming cannabinoids, you may create a healthier endocannabinoid system and, almost certainly, a healthier you.
Concentrations
CBD
Receptors
1
Brain / CNS / Spinal Cord Cortigal Regions / Cerebellum / Brainstem
(neocortex, pyriform cortex, hippocampus, amygdala)
4
Liver
kupffer cells (macrophage immune cells), hepatocytes (liver cell), hepatic stellate cells (fat storage cell)
5
Adrenals / Basal Ganglia / Thalamus / Pituitary / Hypothalamus / Olfactory Bulb
endocrine gland / Globus pallidus, substantia nigra pars, reticulata / (endocrine-brain link CB1)
6
Ovaries
gonads and endocrine gland
8
Prostate
epithelial and smooth muscle cells
9
Testes
gonads and endocrine gland CB1): Leydig cells; sperm cells
1
Eye
Retinal pigment epithelial / RPE cells
2
Cerebral Cortex
Higher Cognitive Function
5
Hippocampus
Learning, Memory, Stress
6
Medulla
Nausea and vomiting, chemoreceptor
7
Spinal Cord
Peripheral Sensation including Pain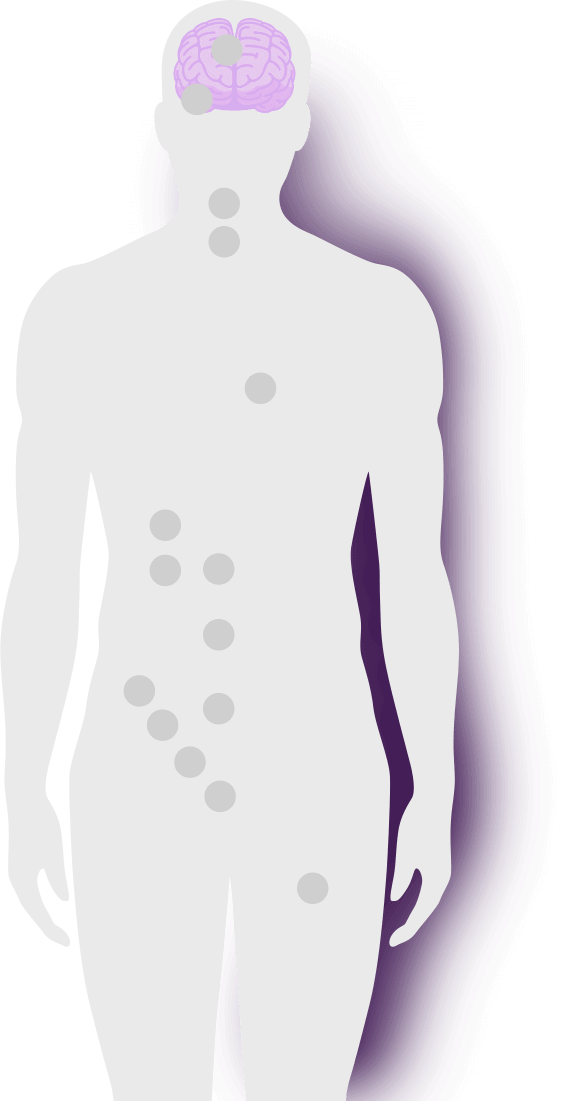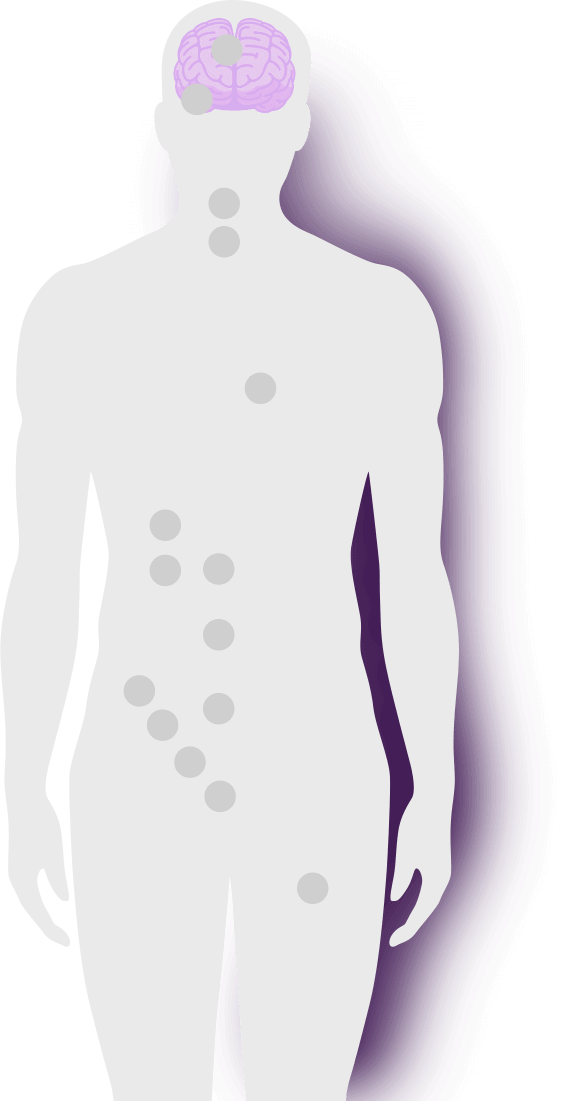 How do these
Receptors
Work?
Cannabinoids help coordinate and regulate how we feel and think by binding with the endocannabinoid system's CB1 and CB2 receptors. Fitting like puzzle pieces, cannabinoids are designed to link together with the cannabinoid receptors.
Linking activates the receiving neuron into action, triggering a set of events to pass along the message and carry out a variety of cellular responses needed for homeostasis and healthy functioning.